Click HERE to download images
As part of our commitment to be a great place to work, Universal Orlando Resort is announcing an exciting new addition – the Team Member Campus Commons – a unique new facility designed specifically for Team Members, by Team Members.
What Campus Commons Will Be
Opening in 2024, this all-in-one location for Team Members will bring together a variety of exclusive services and be a place where Team Members can socialize, enjoy a meal, visit Team Member services, shop at the Team Member exclusive shop or make a bank deposit at FAIRWINDS. There will be an all-new dining venue called the Backlot Bistro with modern décor and expanded seating. A thoughtfully designed outdoor area will be a welcoming space for Team Members to gather, with a canopy-covered plaza that will extend to the Team Member Starbucks. Campus Commons will be a conveniently located, one-stop-shop for Team Members to access throughout their workday.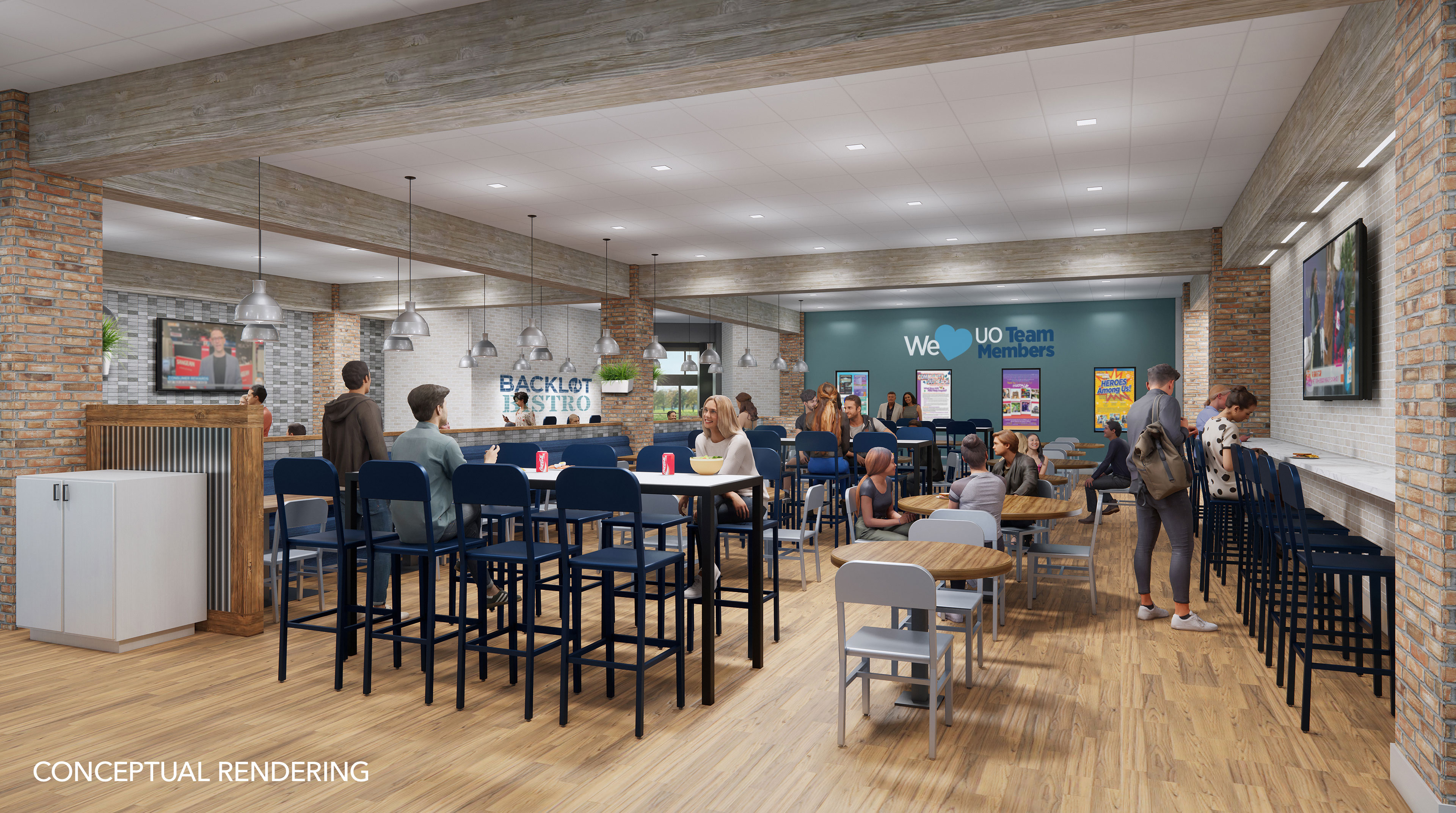 Who Designed Campus Commons
This facility will be developed by one of the best design teams in the business – Universal Creative. Universal Creative is responsible for designing, developing, engineering and producing the world's most innovative themed entertainment experiences. That team, along with many others at Universal Orlando and expert partners across Central Florida, will bring the same expertise and skillsets to Campus Commons that we apply to our attractions and experiences across the globe.
More Plans for the Future
Campus Commons is one of several exciting enhancements Universal Orlando Resort has underway as part of its ongoing commitment to building an even better work experience for its 25,000-plus existing Team Members and future Team Members.
Click HERE to discover career opportunities at Universal Destinations & Experiences.