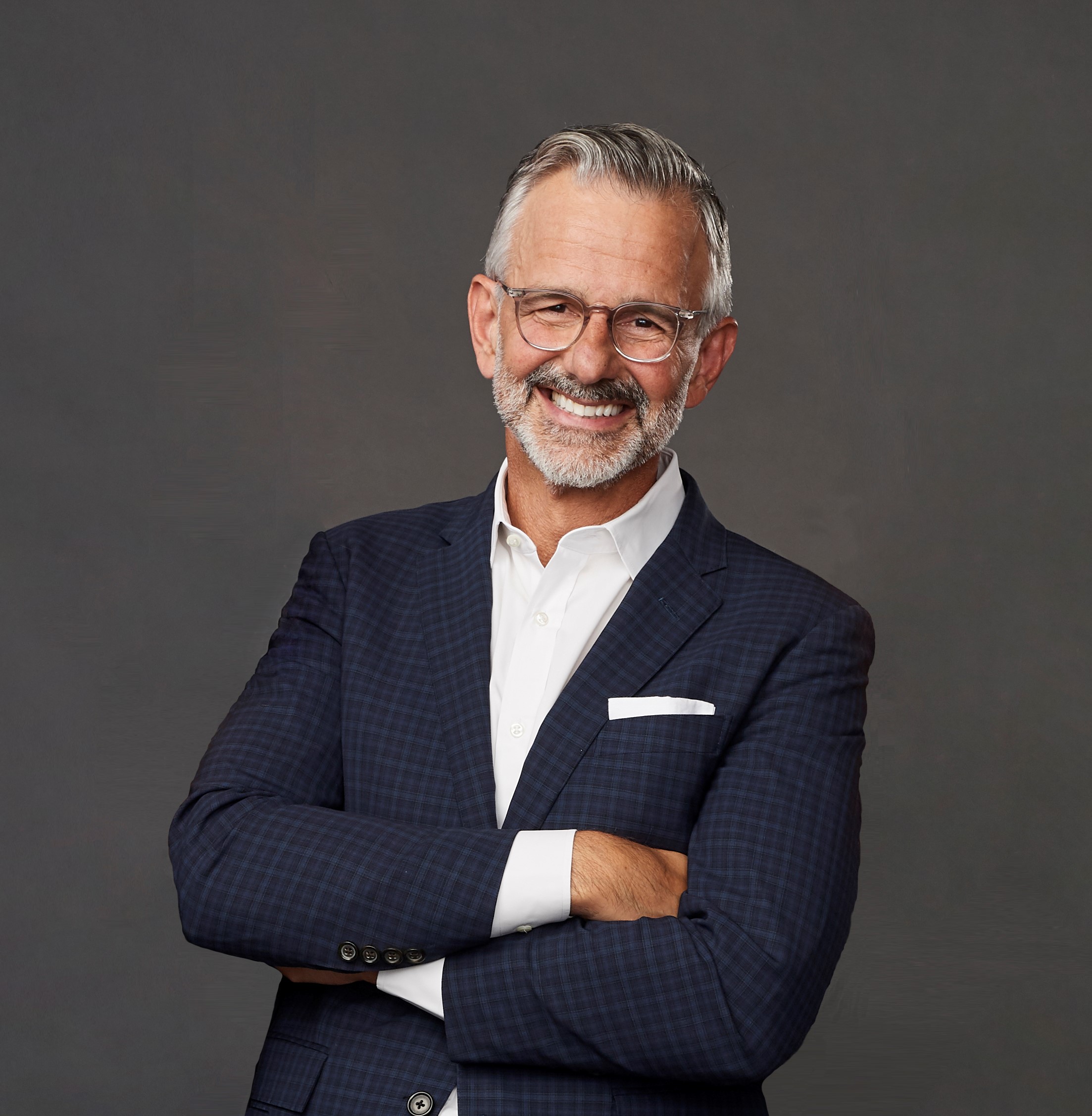 Mark Woodbury, Chairman and CEO of Universal Parks & Resorts, recently did a Comcast "Employee Spotlight" to talk about expanding the Universal brand with new experiences. Mr. Woodbury also discussed his journey with the company and his strategy for the future of Universal Parks & Resorts – including key projects such as Universal's Epic Universe and the recently-announced theme park concept in Texas and horror experience in Las Vegas. See below for the original story or view it on Comcast's website.
---
Mark Woodbury is Chairman and Chief Executive Officer of Universal Parks & Resorts where he oversees all Universal parks and resorts worldwide including Universal Orlando Resort, Universal Studios Hollywood, Universal Studios Japan and Universal Beijing Resort. He is placing an emphasis on innovation and expanding the Universal brand to new Destinations and Experiences while also creating an inclusive, engaging and dynamic culture for Team Members around the world.
Q: It's been a record year for Parks. What are the drivers for such a strong performance?
A: It's been a great year in that we have seen a very strong pandemic recovery at our domestic parks in terms of visitation and in-park spend and recent momentum in our international markets. Consumers demonstrated a pent-up desire to travel in 2022, and while they could have gone anywhere, they chose to do so with us at our Destinations around the world. I don't think that's a coincidence. We are leading in product and IP popularity, have won prestigious industry awards, including Best Park for Universal Studios Beijing by the Themed Entertainment Association, have highly immersive, incredible attractions and experiences and compelling dining and merchandise offerings. We are also proud of our Team Members' continued focus on the guest experience. Guest satisfaction is exceeding historic levels thanks to our teams delivering better than ever.
Q: You have an interesting background with the Parks division; share how you are applying some of that experience to the Parks business.
A: What I love about our business is the diversity of the experiences and backgrounds we all bring to our work together. Mine happens to be on the product development side, which requires strong collaboration with many groups including marketing, finance, and operations. So, you will see continued focus on innovation and delivering experiences that bring our characters and stories to life in new and original ways with the goal of growing our existing destinations and reach new audiences on new platforms.
Q: How would you describe your go-forward strategy to build on the great growth this past year?
A: We will use the momentum we have coming off a record year at our domestic parks combined with new attraction offerings to drive our business in 2023 while accounting for possible changes in the macro-economic environment. In addition, we aspire to be the destination of choice in each of our existing markets around the world – the theme park experience families know will bring them the thrills and shared memories they want. To achieve this aspiration, you need to remain incredibly focused on the fundamentals, one of which is delivering great guest experiences, and then also push the boundaries of innovation. You can't be a destination of choice without being an employer of choice, and so we will be working extraordinarily hard to diversify our workforce and attract new talent and create opportunities for growth and advancement among our existing talented team. Lastly, we are expanding the brand by introducing new concepts, bringing it to new platforms – both physical and virtual – and entering new markets.
Q: We've talked a lot about Epic Universe being a transformational park. What can you share about this exciting development?
A: Epic Universe will be a world-class, technologically advanced theme park with innovative lands and attractions featuring trip-driving IPs such as Nintendo and a guest experience that takes our industry to the next level. We are building the park to exceed guest expectations and are confident this park will transform Universal Orlando into a full-week vacation and the destination of choice in Central Florida. Epic Universe plans to open in 2025, which is ideal timing to optimize visitation demand from both the domestic and international tourist markets to Central Florida.
Q: You just announced a new park concept in Texas and a year-round horror inspired entertainment experience in Las Vegas. What is the goal of these two new ventures?
A: Part of our growth strategy involves taking us beyond our resort Destinations, and so we recently announced two new concepts aimed at broadening Universal Parks' reach with new audiences and in new markets using the rich library of stories and characters our fans around the world know and love. In Frisco Texas, we have plans for anew one-of-a-kind theme park, specifically designed to inspire fun for families with young children. The proposed park will be more intimate and engaging for younger audiences – full of family-friendly attractions, interactive shows, character meet and greets, unique merchandise and fun food and beverage venues.
Building off the success of our global phenomenon Halloween Horror Nights, Las Vegas will become home to a new, permanent horror-themed entertainment experience. This concept will bring to life Universal's vast library of classic horror films with a variety of unique, immersive horror-centric experiences, bars, and restaurants, must see seasonal events, and one-of-a-kind merchandise.
These new concepts are in addition to several other projects underway, including the opening of Super Nintendo World at Universal Studios Hollywood, the opening of a new Minion-based attraction in Orlando this summer, the expansion of the Super Nintendo World experience in Japan, and the opening of Epic Universe in Orlando in 2025.